Welcome to the 27th annual Bill Eisenwinter HotShot Soccer Tournament!
Hotshot is a friendly club tournament hosted by the Sting Timbers Football Club. We offer a competitive tournament with teams from Idaho, Montana, Washington, Oregon, Utah and Canada for both boys and girls ages U8 to U19.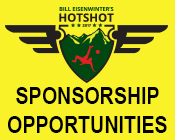 This tournament is unrestricted. Teams registered and in good standing with any U.S. Soccer Federation affilia
tes are eligible to apply.
Gold and Silver divisions of play may be formed for boys and girls age U13 – U19, dependent on participation.

Teams guaranteed a minimum of 3 games




Medals given to 1st and 2nd place teams
Register here:
Please note that teams may be asked to play a Friday night game May 11, 2018. Out of the local area teams will not be scheduled for Friday night games unless requested by the coach via email to Tournament Director prior to April 13, 2018.
T-Shirt vendors will be onsite at Tournament Headquarters Hayden Meadows and Canfield Middle School locations.
LEGENDS PHOTOGRAPHY will take team photos and can create a team collage for teams interested.
Here is the link to your sign-up form;

Special Thanks To Kootenai Health Outreach

for Providing Medical Support